Submit Inquiry
Our range of economy and luxury vans all come equipped with air conditioning, seat belts (with child seat compatibility), and FM Stereo as standard.
facilities and provide our customers with the finest in Sri Lanka transportation.
Ranging from 6 to 29 passenger capacity the luxury and semi luxury range offers individual reclining seats and full cabin air conditioning.We are also the the unique position of being able to offer a select vehicles of vehicles with 3 point seat-belts on request.
We also have a range of cool boxes and child/baby seats that fit each of the vehicles.
While all the photos shown below are of actual vehicles from the fleet, colours and specifications may vary across the same model range.
Toyota Alphard Executive Lounge
Driver + 6 Passenger (Loses 3 seats for heavy luggage) Multi A/C, 3 & 2 Point Seat Belts, CD Mp3 Player, Auto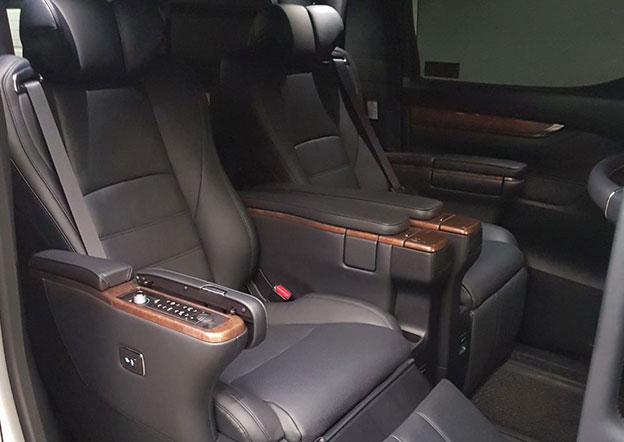 Toyota Alphard
Driver + 6 Passenger (Loses 3 seats for heavy luggage) Multi A/C, 3 & 2 Point Seat Belts, CD Mp3 Player, Auto
Mercedes Vito Luxury 5 + 2 Passenger
Driver + 5+ 2 Passenger (Loses 2 seats for heavy luggage) Multi A/C, 3 & 2 Point Seat Belts, Android, CD Mp3 Player, Auto
TOYOTA COASTER LUXURY 29 SEATER
Driver + 22 + 7 Passenger - 22 full seats/ 7 Large folding seats. Loses 4 full seats for heavy luggage, Multi A/C, 3 Point Seat Belts, CD Player, Manual Transmission
Toyota Coaster Luxury 29 Seater
Driver + 22 + 7 Passenger - 22 full seats/ 7 Large folding seats. Loses 4 full seats for heavy luggage, Multi A/C, 2 Point Seat Belts, CD Player, Manual Transmission
Toyota GRAND CABIN 12 + 1 Passenger. Multi A/C
Driver + 12 + 1 Full Seats. Loses 4 full seats for heavy luggage. Multi A/C, 3 & 2 Point Seat Belts, CD Player, Auto Transmission
Toyota Hiace Commuter 15 Passenger. Multi A/C
Driver + 15 Full Seats. Loses 4 full seats for heavy luggage. Multi A/C, 2 Point Seat Belts, CD Player, Manual Transmission
Toyota Hiace Commuter 9 Passenger. Multi A/C
Driver + 9 Full Seats. Loses 4 full seats for heavy luggage. Multi A/C, 3 Point Seat Belts, CD Player, Auto Transmission
Toyota Regius 9 Passenger. Dual A/C
Driver + 8 + 1 Full Seats. Loses 3 full seats for heavy luggage. Dual A/C, 2 Point Seat Belts, CD Player, Manual/ Auto Transmission
Toyota KDH 200 Dual Purpose (Passenger/ Cargo) 9 Seater Dual A/C
Driver + 8 + 1 Full Seats. Loses 3 full seats for heavy luggage. Multi A/C, 2 Point Seat Belts, CD Player, Manual/ Auto Transmission
Mitsubishi L300 6 Passenger Dual A/C
Driver + 6 + 1 Full Seats. Multi A/C, 2 Point Seat Belts, CD Player, Manual Transmission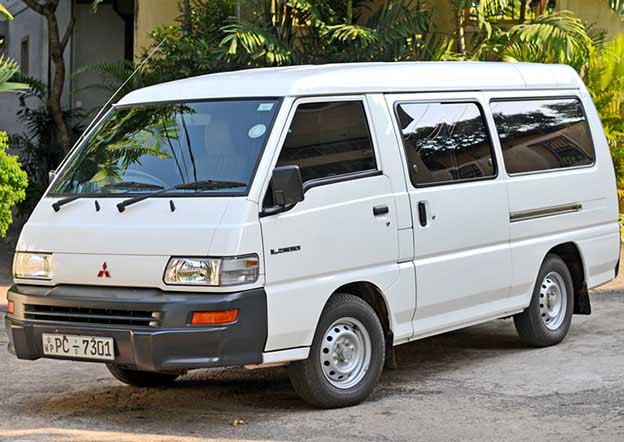 Submit Inquiry